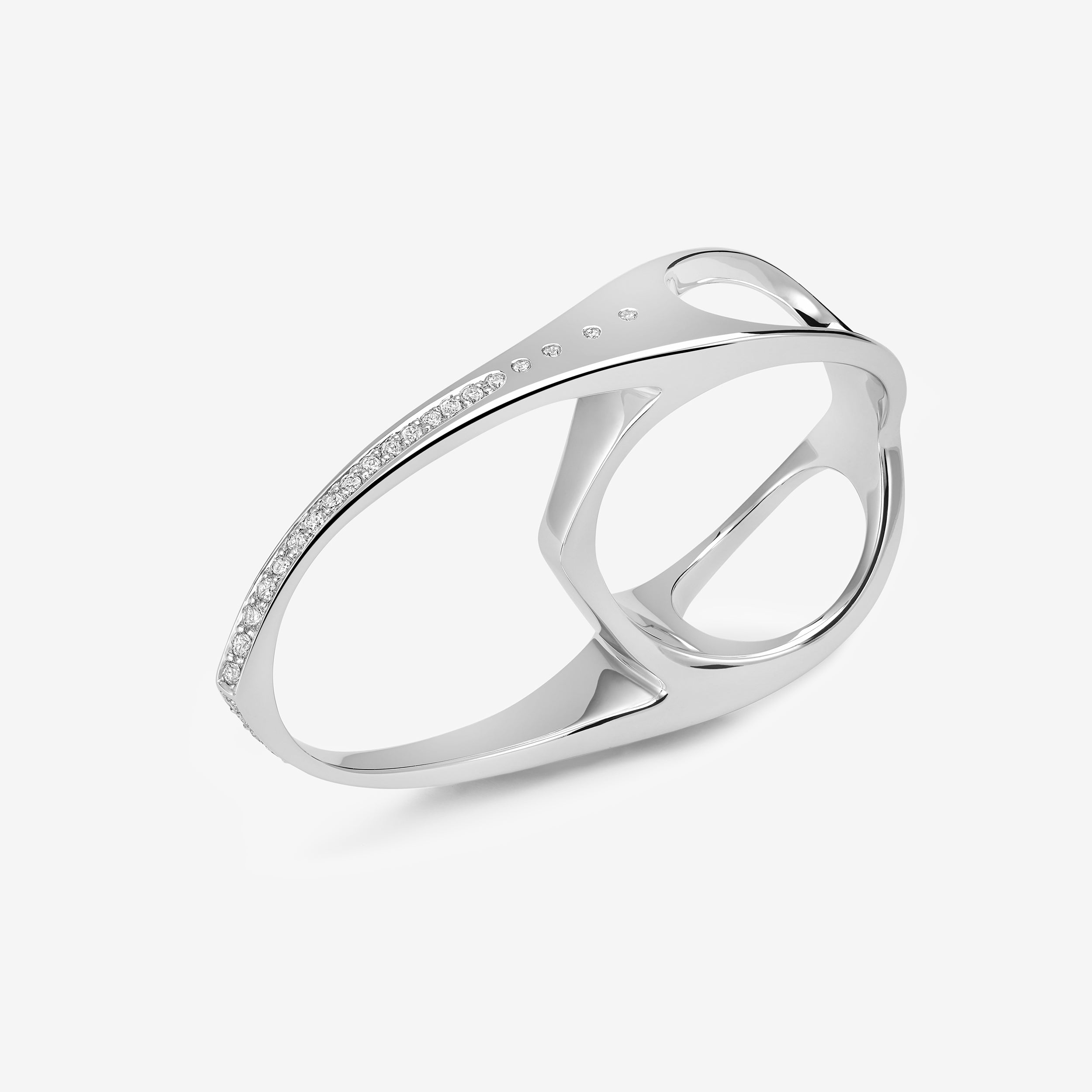 Description
Rokia ring, white gold
Jewel made to order within 4 to 6 weeks.
"Ring for two fingers, a unisex piece that can be worn in a variety of ways, its strong rock-influenced lines intrigue with their finesse and futuristic graphics. A mysterious object to be interpreted according to one's desires as a double-wearing ring or a talisman pendant. 

"You were born unique among unique people in a world of diversity."

I named this jewel ROKIA as a tribute to the singer and musician Rokia Traoré, a woman who is strong and sensitive at the same time, who lives for music and makes each concert vibrate with a message of universal peace with her soft and powerful voice."
Characteristics: White gold 750/1000 and diamonds (0,28cts), indicative dimensions: width 11/3mm
To order the Rokia double ring, fill in one of your finger sizes to validate your order and Amélie Viaene will contact you to define the second finger size necessary for its creation.
Customization
All of Amélie Viaene's jewelry creations can be customized with a different choice of metal and/or stone and in a size not available for sale online.
Do not hesitate to contactAmélie Viaene to discuss a custom order with her.