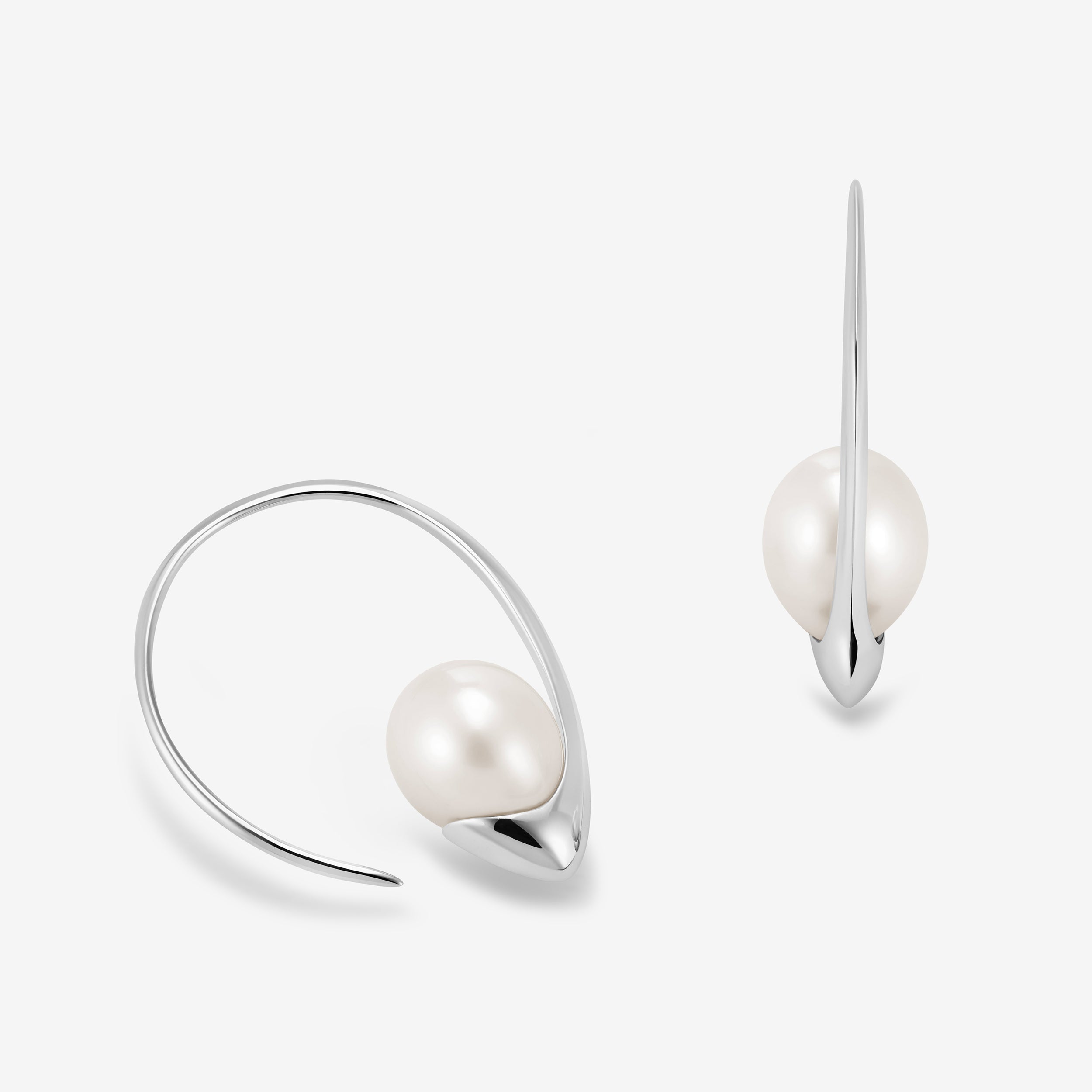 Description
Princess Eboli earrings, white gold, South Sea pearls 
Unique piece
"Inspired by the beautiful portraits of Renaissance women and their pearl adornments, I wished to transpose into our 21st century a version of their earrings with a futuristically designed setting and a rare and unique pearl pairing."
Characteristics: White gold 750/1000, pairing of South Sea pearls (pear shape, 13.23cts), indicative dimensions: height 29mm, width 22mm.
Customization
All of Amélie Viaene's jewelry creations can be customized with a different choice of metal and/or stone and in a size not available for sale online.
Do not hesitate to contactAmélie Viaene to discuss a custom order with her.