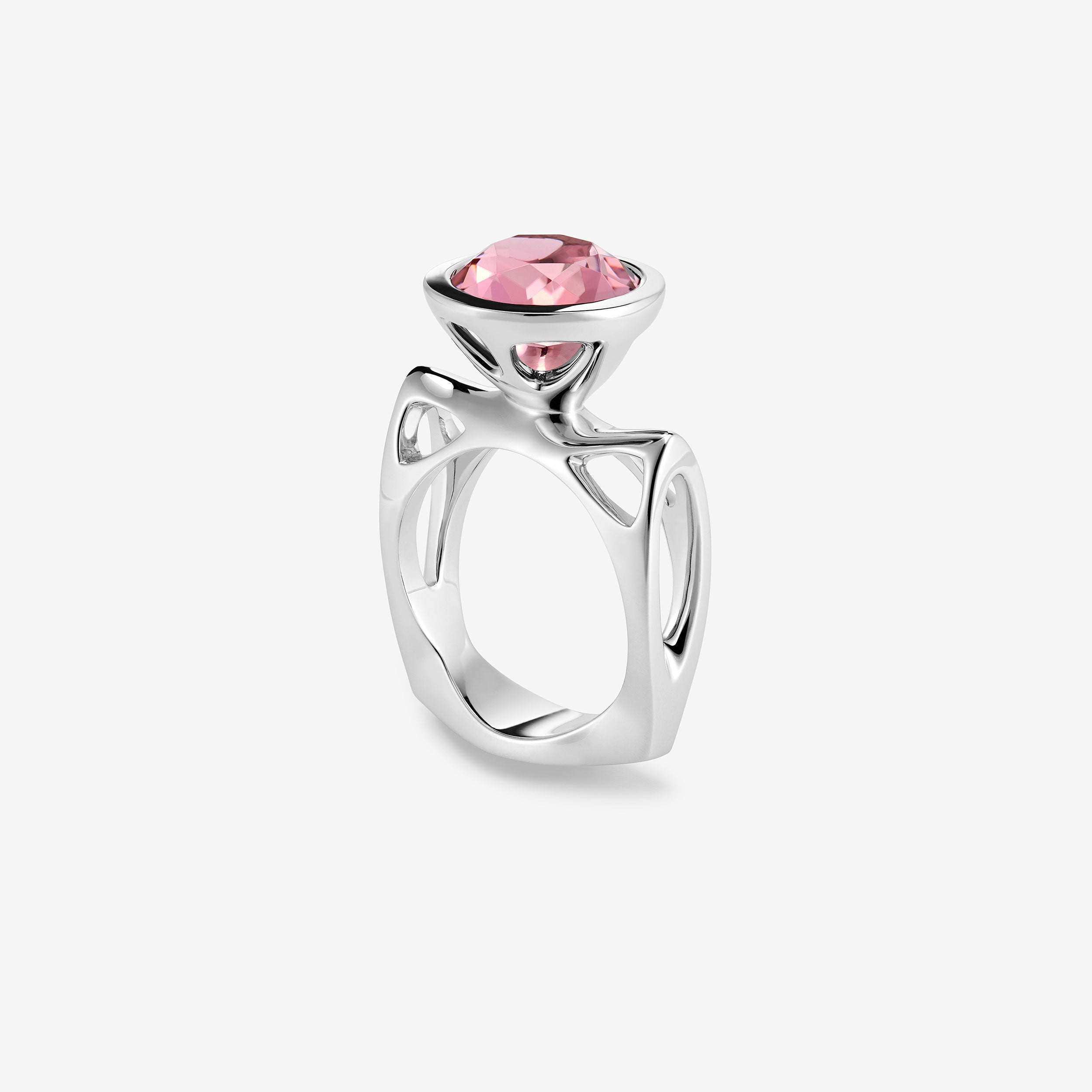 Description
Graal ring, white gold and pink tourmaline
Unique piece
"I imagined this ring as a precious chalice. The gem fills an openwork cup that lets its color shine through."
Characteristics: White gold 750/1000, pink tourmaline (round cut, 5,19 cts), indicative dimensions: width 14/7mm, height on finger 11mm.
Customization
All of Amélie Viaene's jewelry creations can be customized with a different choice of metal and/or stone and in a size not available for sale online.
Do not hesitate to contactAmélie Viaene to discuss a custom order with her.