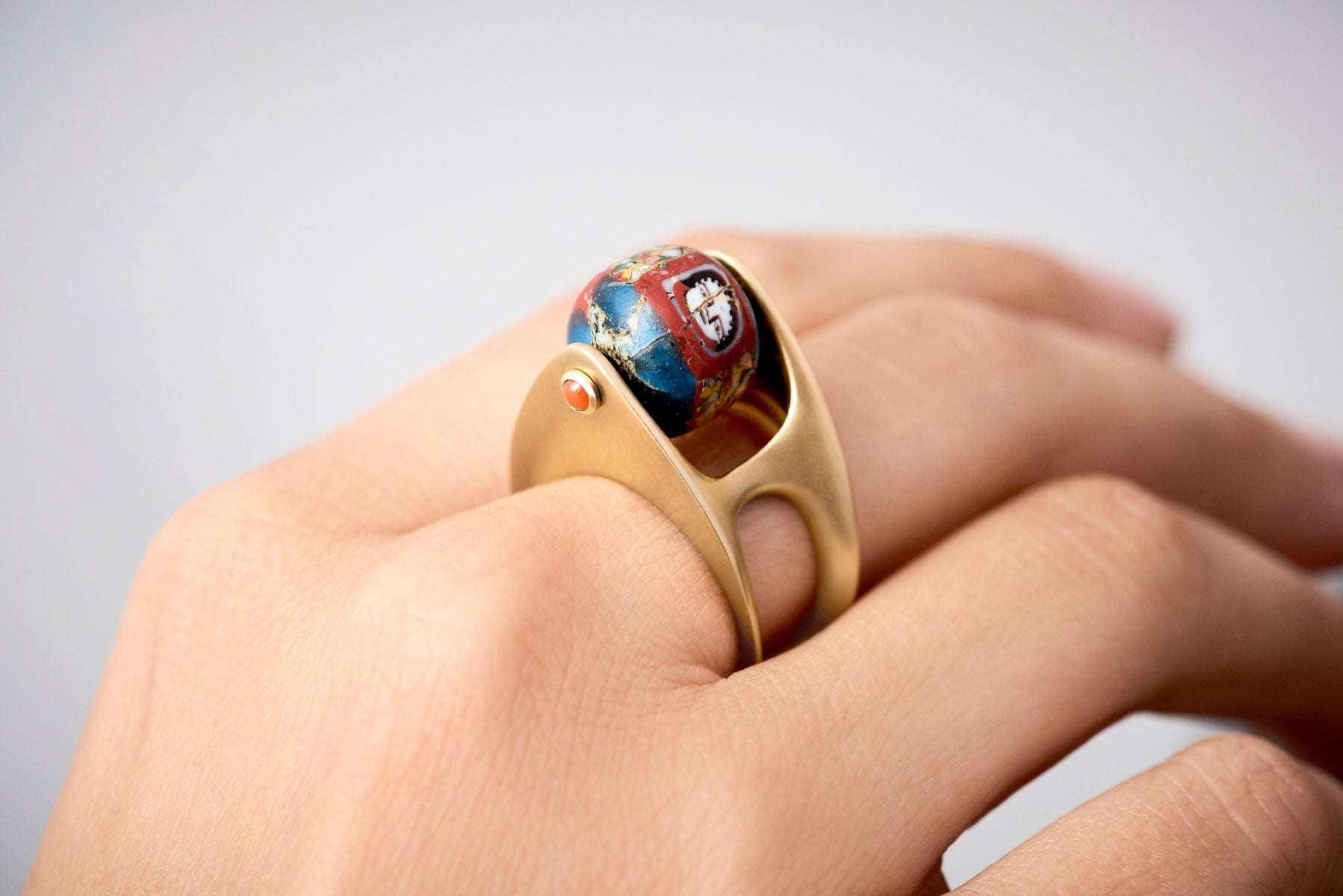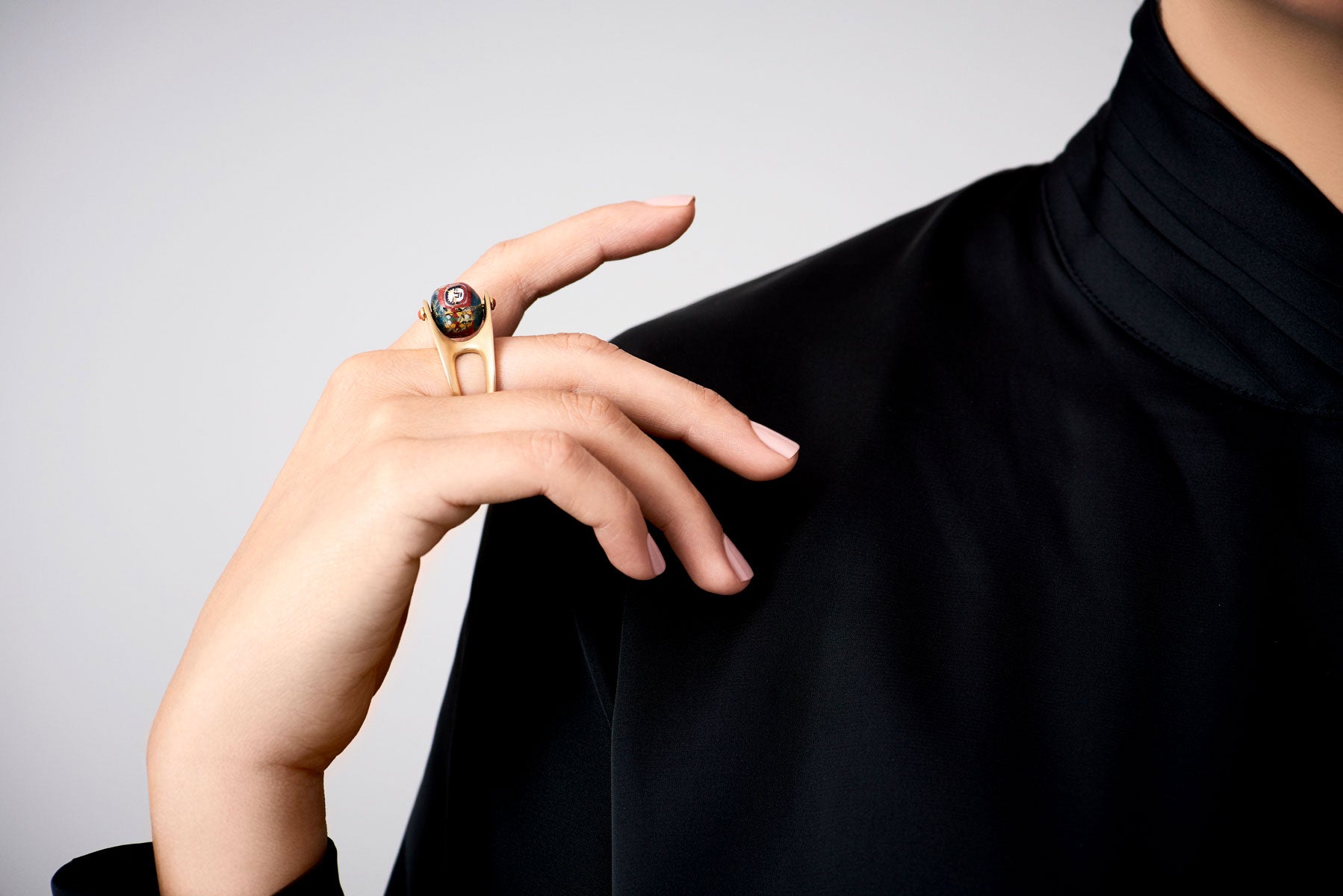 Description
Antique Mandala ring, brushed yellow gold andglass mosaic bead (1st century BC/AD)

Unique piece
Characteristics: Yellow gold 750/1000, Glass mosaic bead (1st century BC/AD) mounted in rotation on a removable gold axis and two carnelian cabochons.
Customization
All of Amélie Viaene's jewelry creations can be customized with a different choice of metal and/or stone and in a size not available for sale online.
Do not hesitate to contactAmélie Viaene to discuss a custom order with her.