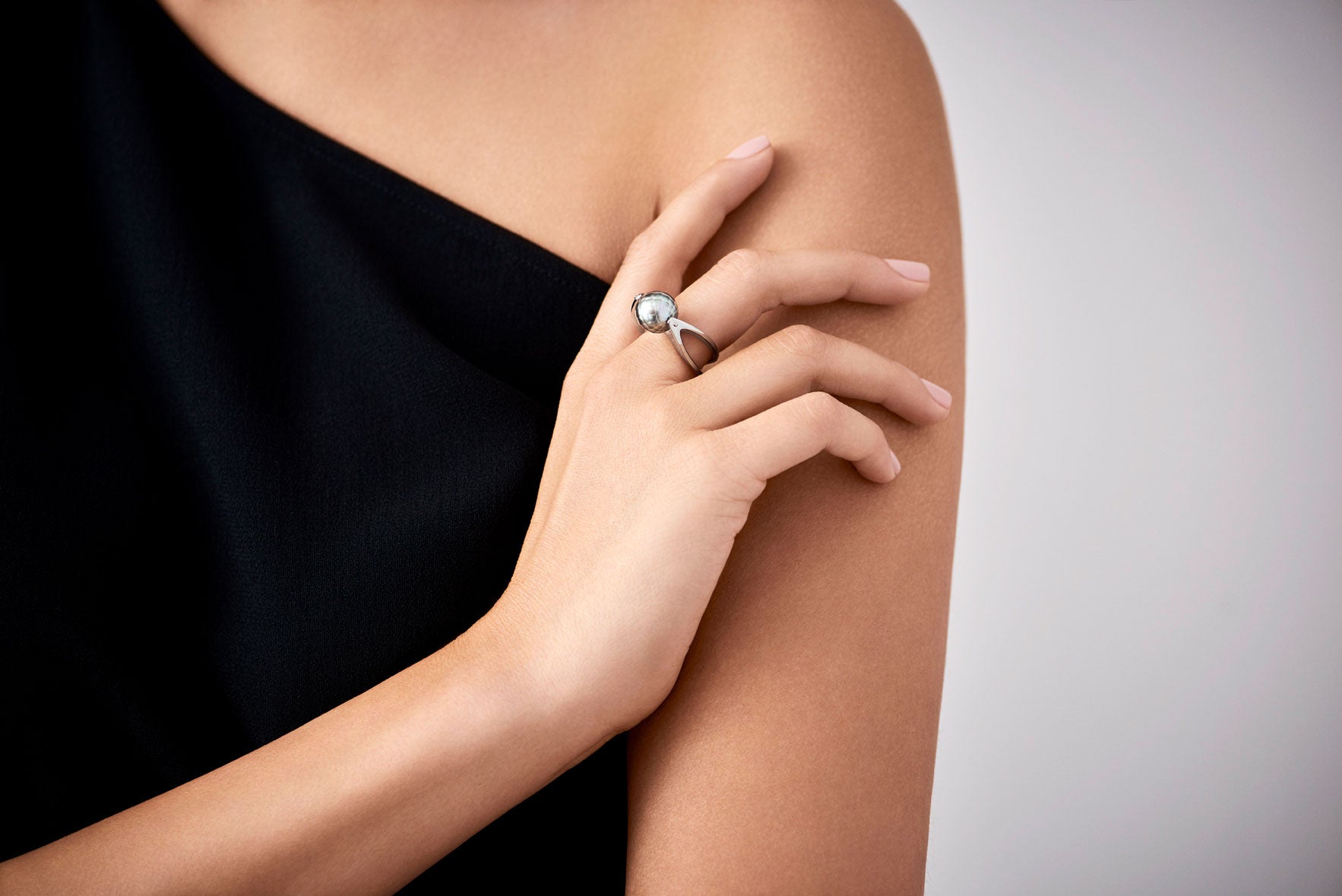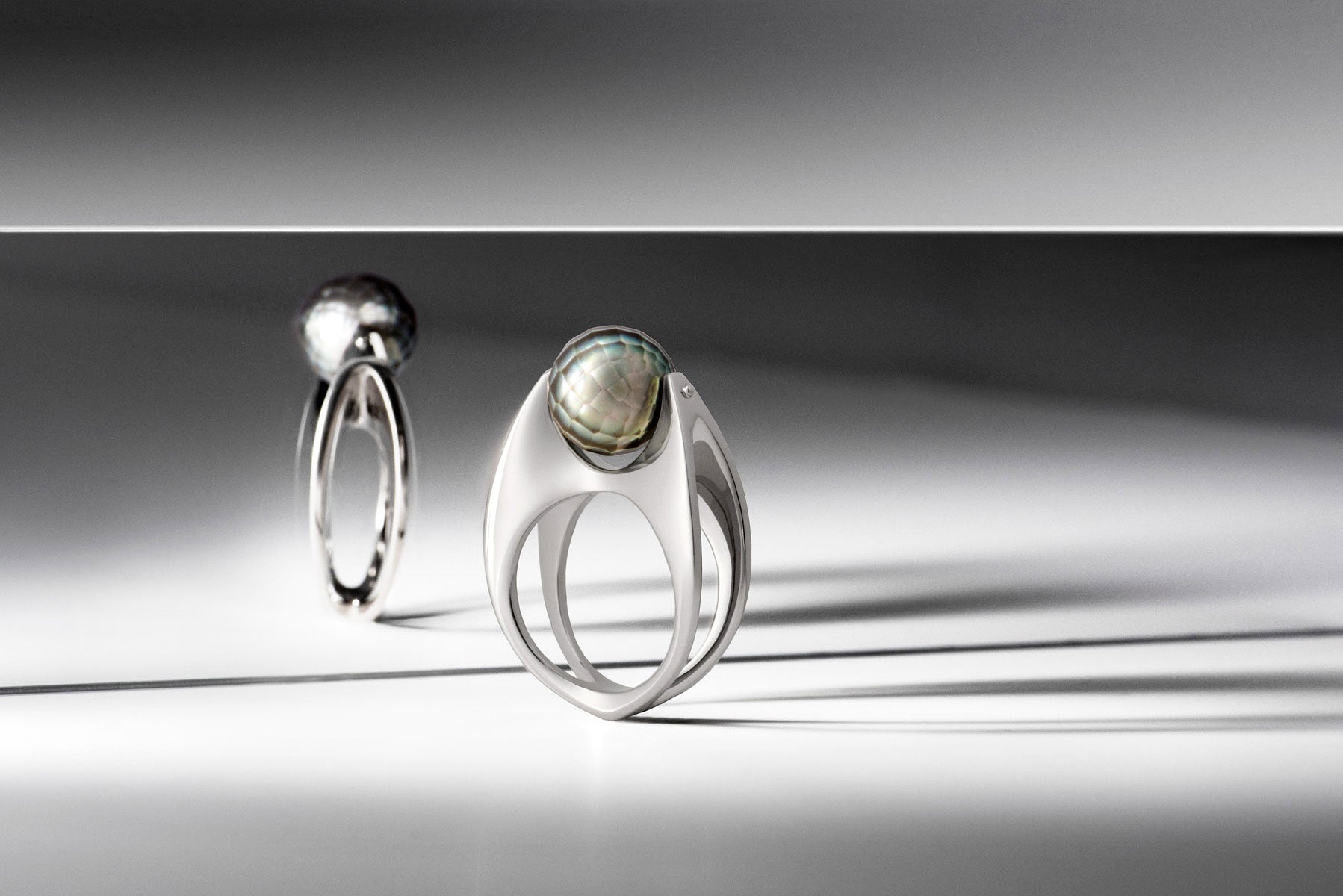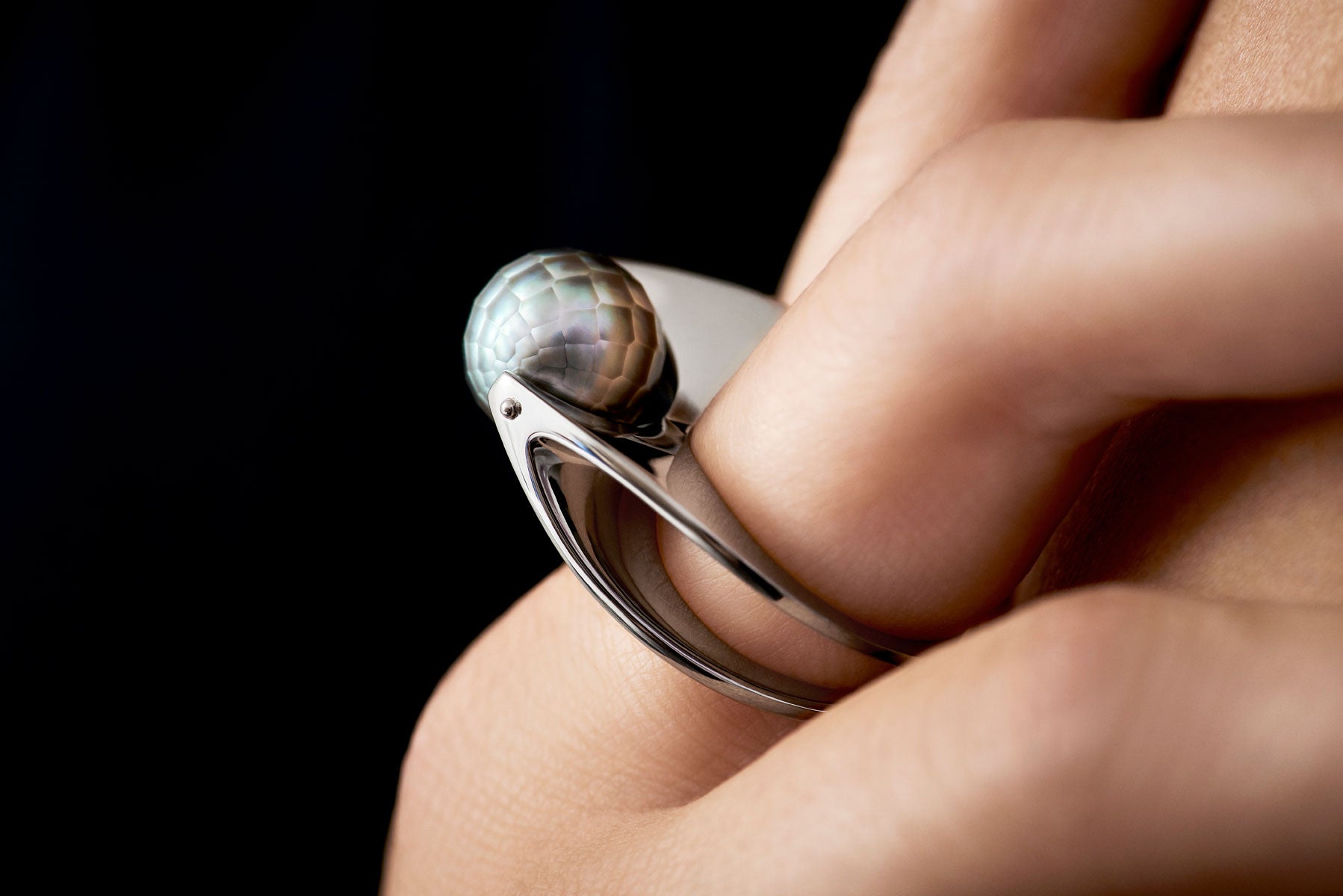 Description
Mandala ring, white gold, Tahitian pearl faceted on a rotation axis
Jewel made to order within 4 to 6 weeks.
"At first glance at this pearl, I was mesmerized by the enigmatic effect of its faceted mother of pearl. Adjusted on a rotating axis, it turns on itself in a movement that perpetuates its magnetism."
Characteristics: White gold 750/1000, faceted Tahitian pearl (diameter 11.5mm), indicative dimensions: width 9mm, height on finger 14mm.
Customization
All of Amélie Viaene's jewelry creations can be customized with a different choice of metal and/or stone and in a size not available for sale online.
Do not hesitate to contactAmélie Viaene to discuss a custom order with her.